February 2015 Newsletter
admin
February 18, 2015
February….the month of LOVE!
Find real love in the month of February, love for yourself!
As I Began to Love Myself-A poem on self love
by Charlie Chaplin
As I began to love myself I found that anguish and emotional suffering
are only warning signs that I was living against my own truth.
Today, I know, this is "AUTHENTICITY".
As I began to love myself I understood how much it can offend somebody. As I try to force my desires on this person, even though I knew the time was not right and the person was not ready for it, and even though this person was me. Today I call it "RESPECT".
As I began to love myself I stopped craving for a different life,
and I could see that everything that surrounded me was inviting me to grow. Today I call it "MATURITY".
As I began to love myself I understood that at any circumstance,
I am in the right place at the right time, and everything happens
at the exactly right moment. So I could be calm.
Today I call it "SELF-CONFIDENCE".
As I began to love myself I quit steeling my own time,
and I stopped designing huge projects for the future.
Today, I only do what brings me joy and happiness, things I love to do
and that make my heart cheer, and I do them in my own way and in
my own rhythm. Today I call it "SIMPLICITY".
As I began to love myself I freed myself of anything that is no good for
my health – food, people, things, situations, and everything that drew
me down and away from myself. At first I called this attitude
a healthy egoism. Today I know it is "LOVE OF ONESELF".
As I began to love myself I quit trying to always be right, and ever since
I was wrong less of the time. Today I discovered that is "MODESTY".
As I began to love myself I refused to go on living in the past and worry
about the future. Now, I only live for the moment, where EVERYTHING
is happening. Today I live each day, day by day, and I call it "FULFILLMENT".
As I began to love myself I recognized that my mind can disturb me and it can make me sick. But As I connected it to my heart, my
mind became a valuable ally. Today I call this connection "WISDOM OF THE HEART".
We no longer need to fear arguments, confrontations or any kind of problems with ourselves or others. Even stars collide, and out of their crashing new worlds are born. Today I know THAT IS "LIFE"!
Loving oneself can bring about true healing and transformation. When I came across this poem I was so inspired, that I had to share this wonderful work of art with each and every one of you. With his powerful words filled with truth and intense emotion, Charlie Chaplin calls upon the reader to look upon themselves and ask, "Do I really love who I am and who I'm becoming?" I invite you all to breathe these words in and reflect on what it truly means to love yourself. Notice the world around you and how you relate to it. How have your misconceptions, attitude, self-esteem, and limiting beliefs all gotten in the way of you living a full and happy life? Have you come to believe that somehow you are not deserving of self-love, and that you do not merit all that comes with being gentle, kind, understanding, and most importantly, forgiving of yourself? Charlie Chaplin's words brilliantly describe ones journey of self exploration and acceptance. With awareness of self and an open heart to accepting what is, Charlie describes the steps required to truly experience life in all its glory. Be your authentic beautiful self each and every day. Respect all those wonderful parts of you that are unique and truly special. Celebrate each day no matter the challenges and tests you are called to face. Evolution of self results when learn to accept that what happens to us in life is all part of a larger plan the universe has mapped out for us. There is no experience we aren't capable of overcoming when we believe in our abilities and purpose in this world. Allow the wisdom of your heart to shine through. Let it guide you to the life you know you deserve. Love yourself and keep moving forward.
~Ambition in the City, Living Life One Lesson at a Time
Monday
9:30-10:30am Pilates with Debbie
1:00-2:00pm Longevity (Seniors) Yoga with Elaine (will start up again in March)
Treatments with Angie Tobon (see below for Angie's services)
6:00-7:00pm Vinyasa Yoga with Nancy
Tuesday
9:30-10:30am Hatha Yoga with Miriana
4:30-5:30pm Teen Yoga (will begin in March)
7:00-8:00pm Pilates with Debbie
Wednesday
9:30-10:30am Core Yoga with Rebecca
7:00-8:00pm Hatha Yoga with Nadia
8:15-9:00pm Savasana Meditation with Lora (pre-registered class)
Thursday
9:30-10:30am Vinyasa Yoga with Rebecca
6:00-7:00pm Hatha Yoga with Miriana
7:30-8:30pm Zumba with Adriana (pre-registered class)
Friday
9:00-10:00am Hatha Yoga with Kasia
10:30-11:15am Healing Meditation Circle with Lora (pre-registered class)
4:30-5:30pm Kids Yoga (will begin in March)
Saturday
9:00-10:00am Hatha Yoga with Kasia
Sunday
9:00-10:00am Ashtanga Yoga with Dan
*NEW* 3:00-4:00pm Restorative Yoga with Liz
Affirmations on Self Love
What is an affirmation?

Affirmations, are you being in conscious control of your thoughts. They are short, powerful statements. When you say them or think them or even hear them, they become the thoughts that create your reality.

Research has shown that we have between 45,000 and 51,000 thoughts a day. That's about 150 to 300 thoughts a minute. Research has also shown that for most people 80% of those thoughts are negative. When you start making conscious positive thoughts, you actually become more aware of the negative thoughts that are always threatening to take over.

Get into the practice daily to repeat affirmations to yourself. You can do this once you wake up in the morning to start your day, when you are driving from place to place, or when you are feeling overwhelmed.

Below are some Self Love Affirmations, say them to yourself and repeat each one as many times you need. Close your eyes and really feel it:

– I am in charge of how I feel today and I choose happiness.

– I am my own verison of beautiful, which no one else can be.

– I say positive things about myself to myself

– I love my body, I take good care of it, and I radiate beauty.

– I love and accept myself exactly as I am now.

– I deeply love and accept myself.

– I am worthy of love, success, and happiness.

– I am enough.

– I am proud to be me.

– I believe in myself.

– I am a star, it is about time I shine.

– I love myself.

– I am radiant.

– I choose to be kind to myself.

– I am special.

– I am loved.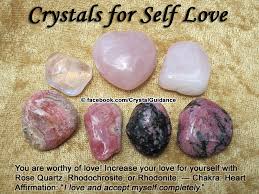 Lokai's are back in Stock!!!
Lokai Bracelets are a constant reminder that no matter how far the scale tips in one direction you should always strive for balance!
Stay humble, stay hopeful! Wear Lokai!   
Angel Readings are a powerful tool for those seeking guidance in their life. Angel Readings will give you insight into relationships, careers and finances while giving the recipient peace of mind and confidence in their decisions.
Book your reading
$60.00/session
905-893-1088
We are all in transition at some point in our lives. If you are going through a transition in your life, feel like you are stuck, or considering making a life change, then Life Coaching is exactly what you need. As you make a change, you may experience some of the fear or self-doubt that is often accompanied by it. Life coaching is the process of assisting people to improve the quality of their lives. It provides a partnership without any agenda other than what the client brings to the session. Life coaching is a practice with the aim of helping clients determine and achieve personal goals using multiple methods that will help them with the process of setting and reaching those goals. Motivating, supporting and aiding clients with the problems and issues they are faced with. Sometimes we feel we have no options. With the help of a coach, we will work to examine your current situation, explore your current and future options, and get clear about what you want, and how you can reach it.
2015 is Your Year!
Book your Session
$100.00/session
905-893-1088
Bliss Om
33 Nashville Rd.
Kleinburg, Ontario L0J1C0
905-893-1088